Foraging for Wild Food
Page created: 12 May 2009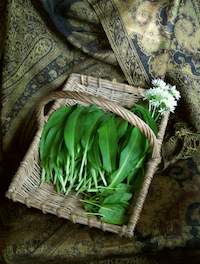 Edible Ramson leaves and
flowers
Have you ever looked at a wild plant, and wondered if it was edible? Foraging is very popular these days, and with sharply rising food prices it is a way to supplement the diet with free goodness.
In this section you will find stories, recipes and other useful information, as well as a mobile and printable foraging guide.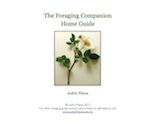 This new printable guide is designed as a handy standard paper sized reference guide. It is densely packed with important facts on over 300 wild and naturalised edible plants, with more in-depth information on about 50 plants, and much more. There are two versions: one for temperate N. America and one for temperate Europe.
Find out more here.....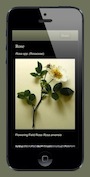 The latest version of the mobile guide is cross-platform and free!
Find out more here.....
If you prefer the convenience of a proper app and you have an iOS device, you can buy a modestly priced app on the App Store. You will find links at the bottom of the above link.
Here you will find out how to make a gorgeous sparkling drink from the flowers, as well as a cordial for longer keeping. Learn about the many healthy qualities of the berries and what else you can do with them.
Find out more here.....
There are various ways to tap a tree for it's sap. This is a really simple one which does not require any drilling and plugging.
Click here to read the rest of this post.

Find out about some of the wild bounty you can gather in spring and early summer.
Get the details of all the featured plants here
The gory details of how so-called medical professionals killed a mosquito with a bazooka. There would have been a much simpler, kinder solution. Don't fall victim yourself. What am I talking about?
Find out here .... (not for the squeamish!)
Other Links
News snippets - bits and bobs
Cold vacuum sealing jars - store your dried harvest in recycled jars