Resources
Page created 20th December 2018
The resources on this page like tools, printables, services and information can help you be more self-reliant. They are grouped by site sections. Some of the resources are digital downloads, including cross-platform off-line "web apps". For help and technical information (requirements etc.) go to the Cross-platform App section below.
But first some disclosure. Some of the links on this page are affiliate links (with *). When you purchase through those links I will earn a commission at no additional cost to you. This allows me to put out free, valuable content. My advertising policy
Skip to resources for:
Business
Here are a few services which help you run your business online. I use all of these and am very happy with them. When I switched from other services I greatly slashed my costs.
Web Hosting
Whatever type of business you want to start or run, you need an online presence. I can highly recommend DreamHost* for affordable website hosting. DH is a quality, independent web host who has been around for many years. They have many of the features you would expect from a modern host, including fast SSD servers, free security certificates and easy install blog software, forums and more.
Go to their website* for more information.
---
Domain Name Registration
You will also need a domain host to register your domain name. Namecheap* is another well-established company I can highly recommend. They have some of the lowest prices, which includes free privacy (if applicable in your country), and have great customer service.
---
Digital Product Handling and Shopping Cart
Do you have any digital or physical product you wish to sell online? e-junkie* is a service that can handle the hosting, payment processing (through PayPal) and downloads of digital products such as ebooks, MP3s and more. They can also provide a virtual shopping cart to process orders of physical goods you want to sell from your website. Prices start as low as US $5 per month (flat rate). On sales you only pay the PayPal fee.
e-junkie is easy to set up. After filling in details about your product and uploading the files they will provide you with a link you can paste into your web pages or emails and they will handle the rest.
Creativity
Whether you are trying to design something, solve a problem or make an important decision, this simple framework and checklist helps to make sure you won't leave out any essential steps.
Productivity
A pocket sized calendar where the space gained by the compact layout allows for larger print. Download a copy in your choice of configuration, Mo-So or So-Sa, one or four to the page for A4 or letter sized paper. There is also a 3x5 inch version for printing on an index card. 2019 and 2020 available for download now.
Simple Living
Growing Food
Have you got your seeds yet? Don't leave it to the last minute - seeds are only harvested once a year. When they are sold, they are gone until next season.
From sprouting seeds for the kitchen counter to farm-sized packs - seeds for greater health and independence. For greater self-reliance make sure your seeds are non-hybrid so you can save seeds to grow the next crop.
Get your non-hybrid organic seeds* here (N. America only).
Foraging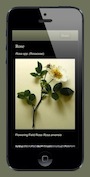 The cross-platform version is back again, and now it is free. It is available in two versions - for temperate North America and for temperate Europe and is designed as a handy reference guide. It is densely packed with important facts on over 300 wild and naturalised edible plants, with more in-depth information on about 50 plants, and much more.
Find out more and download the free web app
---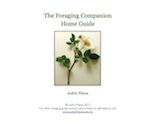 The printable PDF version is now also available for temperate North America and for temperate Europe and has mostly the same content in a slightly different layout and format.
Find out more and download the free PDF
Cross-platform Apps and ebooks (HTML)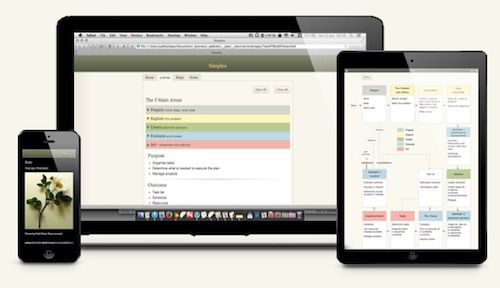 Cross-platform apps
The cross-platform apps and ebooks can be viewed on mobile phones, tablets, laptops and desktop computers. They are based on web technology and are compatible with any operating system with a browser. You could also call them enhanced e-books or applets, but they are not native apps.
Instructions for downloading is on the individual app pages.
There will be more to follow, so do bookmark this page, or sign up for updates - it's free too.
And finally...
Unlike most websites I won't ask you to sign up to get free resources. It doesn't give you the best experience, and I'd rather you signed up because you want to stay informed about new content and the occasional offer. I don't share your email with anyone.
...and if you would like to encourage me to produce more valuable content and downloads, or just show your appreciation for any value you get out of this website, a donation would be welcome.
Donate
About HTML Apps and Ebooks
HTML products use the same code as websites and can be viewed and interacted with in a browser. Like responsive websites, they can adapt to the size of the screen and are thus truly cross-platform. Some versions can also be used off-line like a native app, though they are not native (native apps use special programming code and can only be installed on mobile devices via an app store). There are some limitations to the functionality compared to native apps which can access the camera, store large amounts of user generated content and much more. Nevertheless, many apps don't need all those features, but would still benefit from being installed on the user's device. Good examples would be media rich textbooks, reference guides and other book-like products which go beyond simple text-orientated ebooks, as well as simple apps like basic games or checklists. For multi-media ebooks basic HTML outperforms other types.
There are four types:
online web app - a website with extended functionality and user interaction
with home screen installation - for off-line apps with few files
with folder installation - for off-line apps which contain many files
hybrid HTML app - an off-line app with access to online content when connected to the internet
You access these through a link like any other website. They are viewed inside a normal browser environment with the browser chrome showing. They may be whole websites (including single-page website) with nothing other on the same domain or be a self-contained section or a single page on a website. They range from the more simple app-like ebook to more complex web apps which are not suited for going off-line, like SaaS websites (Software as a Service). Examples of SaaS websites would be Google Drive, photo editing websites and anywhere a user can perform a task they would normally do with a native app or software.
Next up are HTML apps which can be taken off-line with a simple installation process. Once installed, the app can be opened by a button on the home screen of mobile devices just like any native app. The two-stage download will automatically install the home screen button. These are best suited to apps with few pages, images and other files as they are more complex to produce. These are also best suited for mobile devices as they are easier to install than the folder installation type, give a more native app like experience such as quick, familiar access and full-screen viewing. This type of app can be updated automatically. However, this is also their drawback as user generated content may disappear, therefor they are best suited for reference material and temporary user input (session only).
These apps can be more complex than the previous type. They are essentially a website in a folder which can be downloaded and bookmarked and viewed in a browser and some HTML reading apps. They can be media rich with many pages and are ideally suited to reference books and other learning material, particularly for non-linear use where easy navigation is necessary.
How app like the experience will be on a mobile device depends on the software used to view the content. In general, regular browsers will show the browser chrome (navigation and tool bar[s]), although there are some browsers which allow the user to go into full-screen mode on demand. Initial access would be through opening a file in a file manager after the download. The starting page can then be bookmarked for future access. The app can also be downloaded and/or installed in an HTML reading app. These apps vary greatly in how they handle the files and display. The downloaded file may be treated like a website or a book. The file may reside in a file manager or on a "book shelf".
On a laptop or desktop you simply open the app by double-clicking the starting page in the file manager (wherever your downloads go to or where you subsequently store the folder) which will open it in your default browser. As with the mobile browser, you can bookmark the starting page for future access and navigate inside the app as you would a website.
Whilst this type of app takes a little more effort on behalf of the user (mostly for mobile users) than installing a native app or ebook (at least for the first installation if it requires additional software to use), it allows access to material which otherwise would simply not get published. Authors will have to either learn the very difficult and costly process of creating native apps or ebooks or pay a developer at even greater cost to produce them on their behalf. They will also have to deal with gate keepers who on a whim can decide what you can or cannot sell or give away, and take a big chunk of the proceeds when the app or book does pass. Also, updating native apps is a long, awkward process. On top of that, do we really want to support these tech giants more than we have to?
This type would be one of the above off-line web apps but would be able to pull in live web pages when connected to the internet. This allows the user to access additional or changing information from inside the app. It also allows the app author to communicate a message to the user. The free apps on this page have such capability built in.